Exams are a crucial part of education and a great source of stress for many students. For a lucky few, exams are a breeze – revision is second nature and they can ace an exam with their eyes closed. But for so many others, sweaty palms, heart palpitations and general nervousness are simply a part of the territory.
Stress due to studying affects us all in varying ways. However, it is crucial to manage this stress and find ways to eliminate the risk of burnout. To avoid crippling exam anxiety, follow these tips before and throughout the exam period.
                                                  Take Regular Breaks
According to psychology studies, the average human brain can only effectively focus on one task for about 45 minutes. So, staring at a textbook for hours without taking a breather is definitely NOT the best way to retain knowledge and prepare for a test. According to science, it is not healthy! It is absolutely important to take frequent breaks to maintain a fresh mind and attitude.
You can take 20-minute breaks during your revision day and, schedule in advance, longer activities that you can look forward to. Have dinner with friends, go to the cinema, attend a gig, really almost anything that you like doing in your spare time that will take your mind off exams. So, the next time you feel the tension rise at the thought of an impending exam, remember taking a break can go a long way in renewing your energy and ensuring that your studying remains effective.
                                           Eat, Sleep, and Exercise Well
It's time to get moving! Pulling all-nighters, surviving on a poor diet, and getting minimal amounts of movement into your day increases symptoms of anxiety. For your body's best performance, make sure you're getting 8 to 9 hours of sleep, eating enough slow-release carbs, drinking less caffeine and more water, and putting in at least half an hour of exercise per day. Research shows that a high-intensity workout has positive effects on your overall well-being.
As well as keeping you healthy, eating, exercising and sleeping well boosts your mood, makes you more productive while revising and improves rates of retention of the work you've just learnt. If you find yourself a nervous wreck before an exam, go for a run or hit the gym.
                                                            Get Natural Sunlight
Studies now show that natural light profoundly impacts, not only the health and wellness of students, but also their academic performance. Exposure to sunlight during the day boosts mood, mental alertness, concentration and energy levels. Getting enough bright light during daytime hours has been shown to significantly improve student performance at all levels.
Take your books outside with you when studying! Simply sitting in a hammock under a tree, reclining on the beach, or even moving from the bedroom to the porch to revise can make a huge impact on the amount of work you will be able to recall later on.
                           Add High Quality Supplements to Your Regimen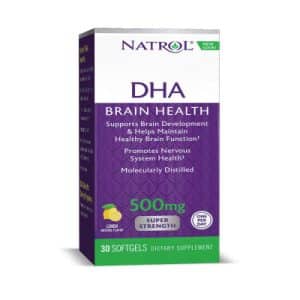 You've studied for countless hours, and one question can be the difference between a pass or fail grade. It's important to do everything in your power to maximize your chances on exam day. Taking certain supplements add to your chances of exam success.
Natrol's Mood Positive 5-HTP is specially formulated to help ease symptoms of anxiety by putting you in a more relaxed state of mind.
DHA Super Strength, manufactured by Natrol, plays a key role in the maintenance of brain and memory function, cognitive health and simply overall health and immunity.
Sleep plays a vital role in keeping our brains functioning optimally. Not getting a full night's rest contributes to fatigue, as well as increased feelings of stress, and anxiety. Consider taking a Melatonin supplement from Natrol. It promises sound, natural, healthy sleep and keeps your sleep habits consistent.